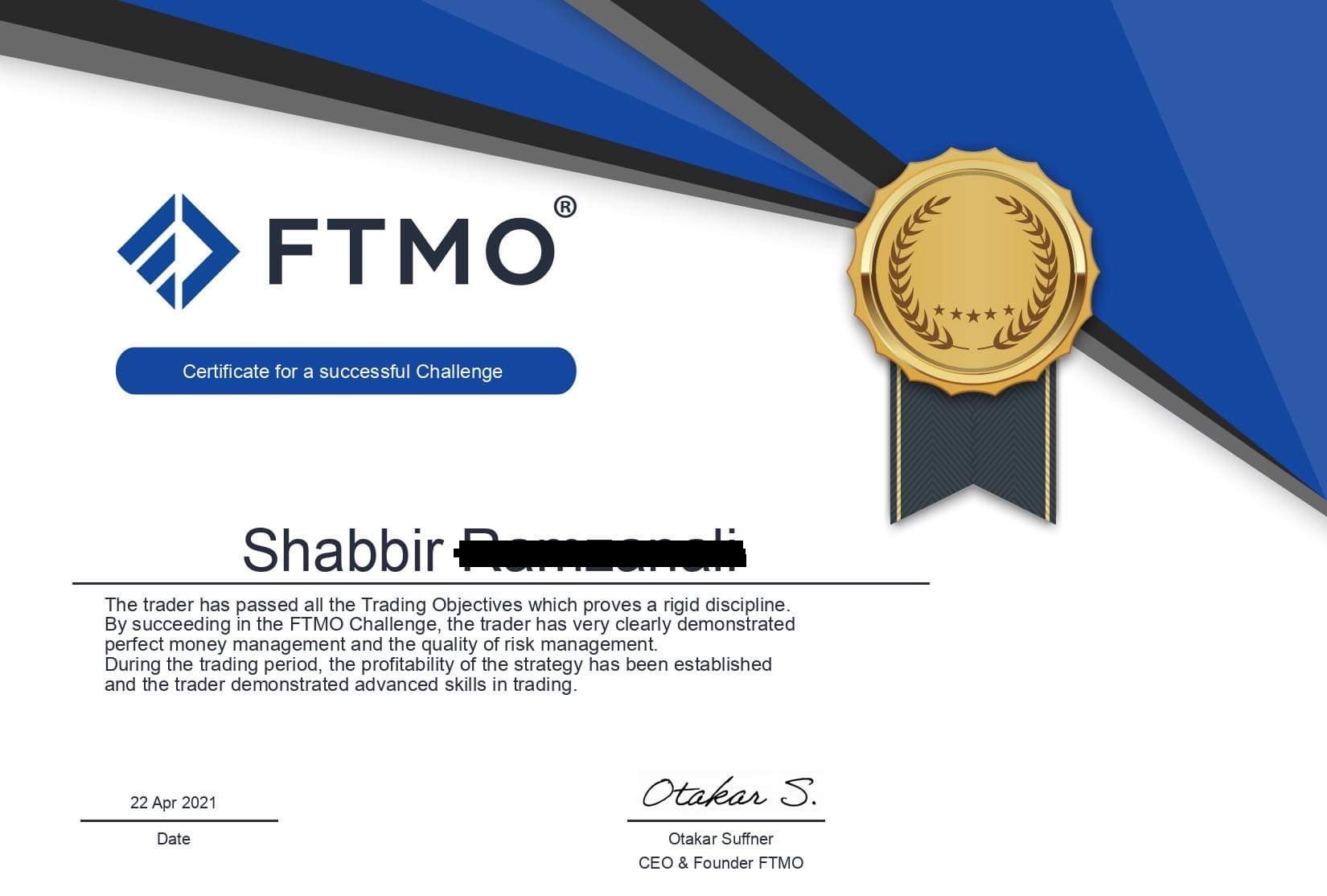 Ever since funded trading accounts became popular among retail traders, we have seen many traders join FX Learning in the hope the Binary Destroyer Indicator will help them get a funded account. The most recognised funded account is the FTMO funded account. In fact in the last 6 months, we have seen a massive rise in BD members completing this challenge, just so they can get funded. If you go into trading with little money behind you, this is a good way to start your trading career off, specially if you can trade and be consistent.
Shabbir who has been a BD member for over two years now, has passed three FTMO challenges. If you pass their challenge, you get funded! Shabbir has traded his way up to their large 100k trading account. This is a massive achievement, and something we are very proud of. We appreciate the support he always gives to the BD community.
We want to wish not only Shabbir best of luck, but also any other BD members who plans to take on this FTMO Challenge with the Binary Destroyer Indicator.
Below are some photographs of Shabbir's trading setup, his certificate, and also his messages to one of the BD admins.