1000+ Succesful Trades
around the world
We accept WesternUnion Payment. Please send us an email for our details at thebinarydestroyer@gmail.com
Join our worldwide community and start making the first steps to your financial freedom.
Joining us is very easy and best of all affordable for everyone. You have to remember we set Fx Learning up to help others and educate others so therefore our joining price is a lot cheaper than any other online training courses and regarded as one of the best too.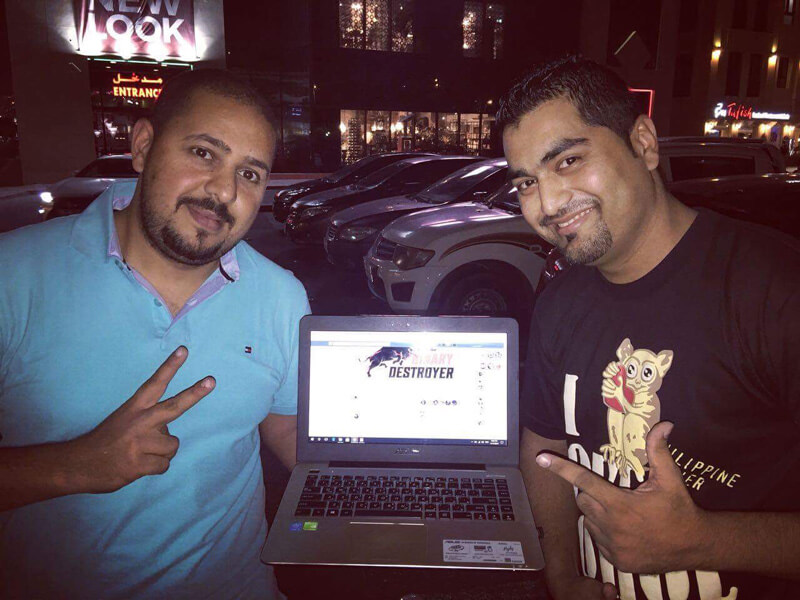 Choosing your path
It doesn't matter which option you choose, our support and training will be with you for life.
 Access to all our beginners – Pro trading courses
 All future updates and any new services
 Access to our members area, VIP Group and Telegram group
 Front row seat to our weekly webinars
writing this review out of my own… writing this review out of my own experience jamie is a great man wonderful community hes not out to scam at all just providing a wonderful service as well indicator dont be skeptical at all trust me i dont write reviews but i feel jamie needed one from me
The BD is such a great trading family The BD is such a great trading family, I've learnt so much from it.. The Admins are so helpful and the whole BD group are always there to assist and support any trading challenges that one experiences in there, my best trading group so far..!🙏
This course is fantastic for both… This course is fantastic for both beginners and those with more experience. The course content covers everything you need to know to be a success. This is not a "get rich quick scheme" and you will only get out what you put in. The support network is fantastic and there is always someone there to help you out when you need it and offer great advice. The BD software is very useful and couple that with the course content you are sure to be onto a winning formula and well on your way to becoming a successful trader.
This is a one and done purchase This is a one and done purchase, unlike many indicators which have a monthly fee . Excellent indicator that gives accurate signals if you follow the rules. The rules are very simple and concise. Absolutely one of the best decisions I've ever made was to purchase the BD.
I love the bd I love the bd, not only the indicator but also the group and all the support you get to improve your trading, the bd group has help me alot to undesrtand better the market and structure.
Michael Austin
2021-08-17
My journey with binary destroyer / fx… My journey with binary destroyer / fx learning started in 2017! I was a lost trader trying to find the holly grail 🙌🏻 But found a great indicator and made me learn how to trade and over time took me from OTM to ITM 🤑 I Have gone from binary to Forex and found the BD strategy's give you the edge on the market! If you are beginner then it will make any Forex/crypto chart go from 🤯 to clarity! With the bands/ alerts and arrows design makes all the charts so clean and clear! You also have the option of asking for help in the V.I.P Facebook group as there are many people and admins that advise and help you on your journey, the community alone is worth paying for the indicator! If you are more advanced trader then add this to your MT4/MT5 and it will up your win rate! You also get members area as well to study the different strategies available to your trading style, if you are aggressive trader or like strict rules and are very picky with what trades you take? there a different strategy's for each type of trader! You can also do 1-1 training as well to sharpen your game! I have never purchased a indicator and had so much more extras than what you get with the BD! You think you are buying a indicator 😂 that's the purchase BUT you actually get the indicator/ Facebook V.I.P/ community support/ training members area/ life time up grades/ admin help / London and other parts of the UK meet ups and so much more……
Concepts are important than an arrow! I have been with BD for almost 2.5 years. If you are a person who believes that an arrow can make you millionaire, forget it! With BD it is more of learning rather waiting for an arrow to pop up. I trade binary , and i am doing great with destroyer. Keep it simple and you make money !
Excellent indicator excellent course as… Excellent indicator excellent course as well excellent support made by the owner himself and his admin. FB VIP member 🙂 always someone to help us. Recommended indicator and courses. Update lifetime as well 😉 Enjoy.
The FX Learning and Binary Destroyer… The FX Learning and Binary Destroyer community is one of the best ive been a part of. All of the members are incredibly helpful. Jamie is a great teacher and really has something special in the Binary Destroyer. Simple to follow rules, updates for life, and never too busy to answer questions. Weekly webinars are invaluable, and if you need that extra assistance, the ability to book a 1 on 1 with Jamie really helps get the edge you need to master the strategy! All of this even helped me to pass my first FTMO challenge on the first attempt!
Came across Jamie 2 years ago when I… Came across Jamie 2 years ago when I started my trading journey and he is a gem of a person ! BD is as great as himself. Perfect community to be part of and grow as a trader. I have managed to smash multiple FTMO/Funding Talents accounts with the BD. Binary Destroyer is the tool you need in order to be a successful trader. I highly recommend to all the traders out there.